TouchMix Sessions – Chandler Juliet
We hope you have a little time this weekend to relax and enjoy this TouchMix Sessions video with Chandler Juliet and friends performing her song, "Worship." The song was recorded live by Jam in the Van in Los Angeles using the TouchMix-30 Pro digital mixer as a multi-channel recording interface to Pro Tools. The TouchMix-30 Pro also provided monitor mixes for the band and a live audience mix for fans outside the van.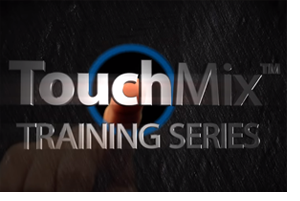 Make your own recordings on TouchMix



It just doesn't get any easier to capture a live, multi-track performance. TouchMix mixers are capable of recording all inputs plus a stereo mix directly to an external USB drive – no computer required. Tracks are created in 32-bit Broadcast Wave format and can be played back and mixed down on the mixer or imported into Digital Audio Workstation (DAW) software for over-dubs and post production. Check out our series of training videos to start recording today.